Complex Metal Parts,
3D Printed On Demand
Holo is your dedicated manufacturing partner for the most demanding, intricate components.

Turn to us for prototypes through volume production — when other metal fabrication technologies fall short.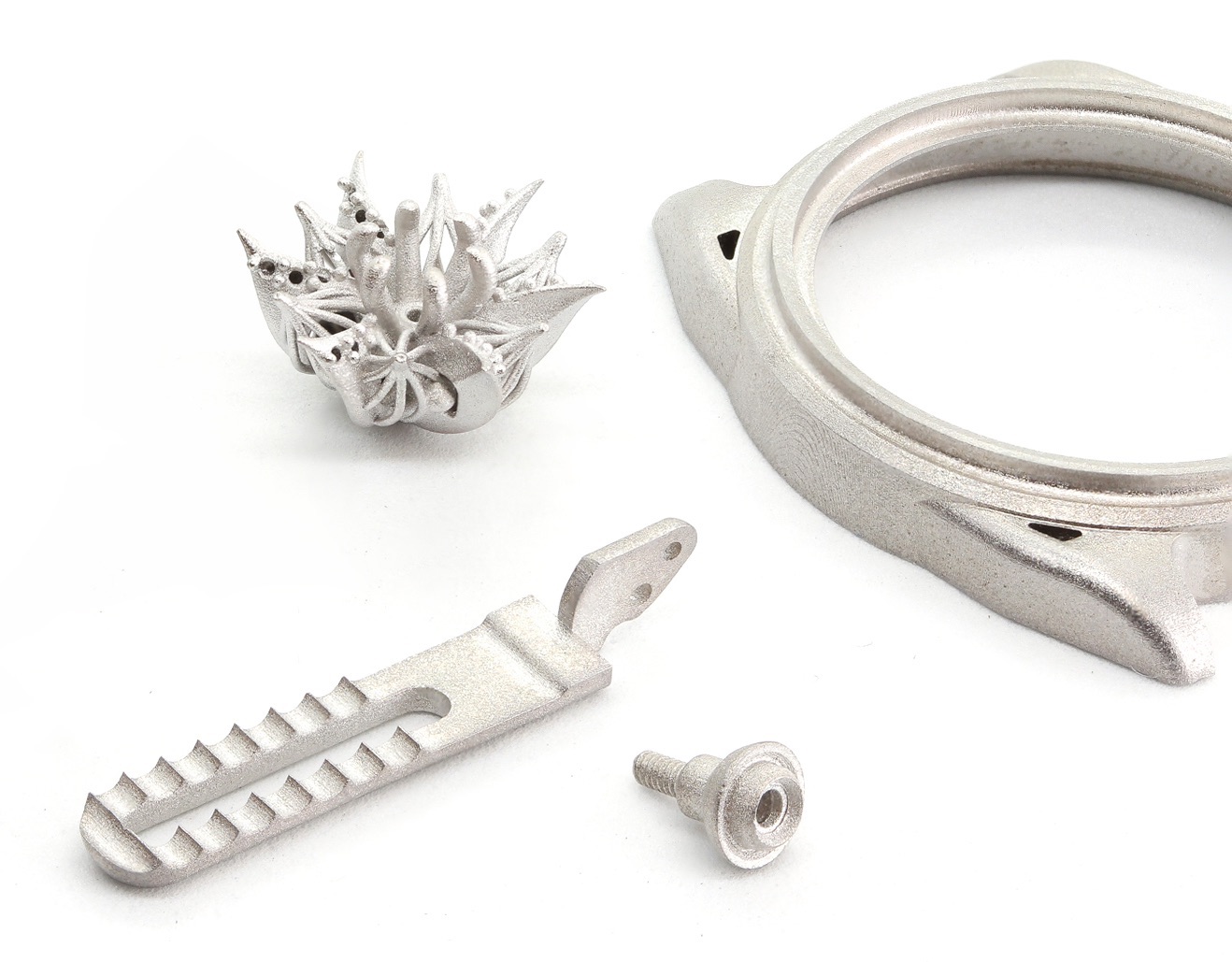 Accelerate your product development
Our PureForm™ metal additive manufacturing (AM) service rapidly delivers intricate parts with accurate, micron-scale individual features, and the capability to scale with you to production volumes using the same technology.

That means frequent design iterations, shorter development cycles and ultimately better products brought to market faster.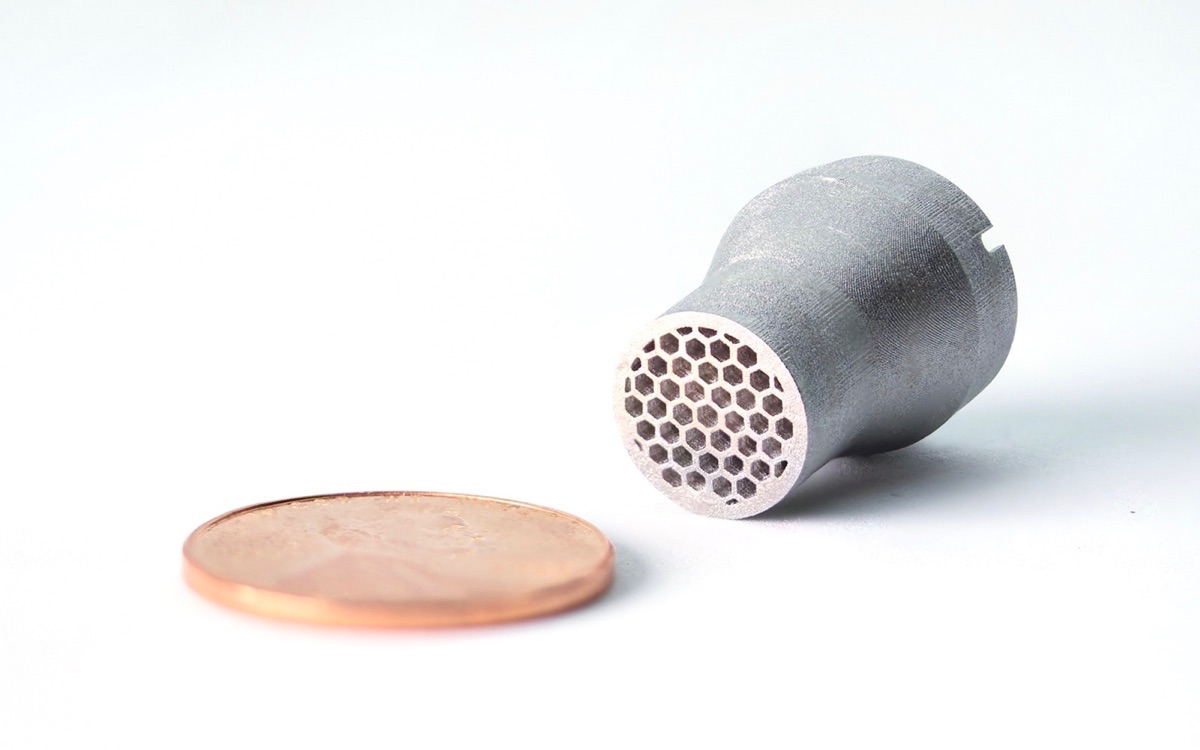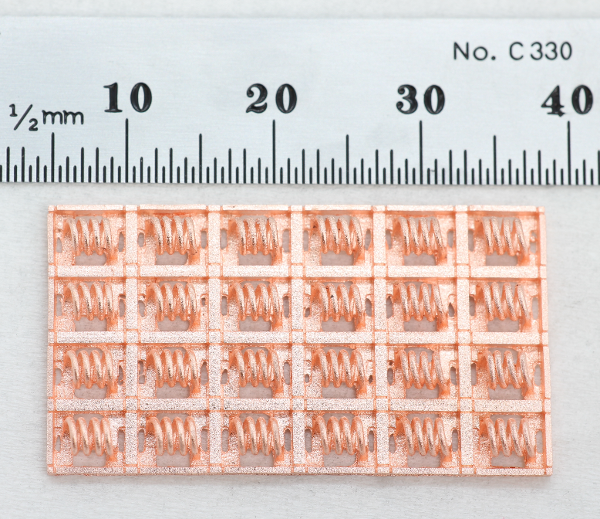 Leverage high-fidelity metal 3D printing technology
Holo's proprietary metal 3D printing solution is based on high-resolution digital light processing (DLP) technology — the same chips that power the ultra crisp image quality of high-definition digital projectors. Paired with Holo's custom metal powder-filled photopolymer binder, this unlocks the unique capability to print complex components with features as tiny as 50 microns.

The printed parts are then sintered using equipment from metal injection molding (MIM), an established mass production process, to delivers the most consistent, accurate metal 3D printed parts you've ever used — with a high-quality surface finish that's ready to use without post-processing.
Digital manufacturing at scale
Prototyping is only half of the story — you need a viable path to production too. With Holo you can order small volumes for R&D, then seamlessly and cost-effectively scale up your production volumes without changing manufacturing technologies.

Digital production doesn't require tooling or its associated lead time, and enables us to be highly responsive — if you suddenly need more parts, revisions to a production design, or new product variants, we can quickly allocate fleet capacity to meet your needs.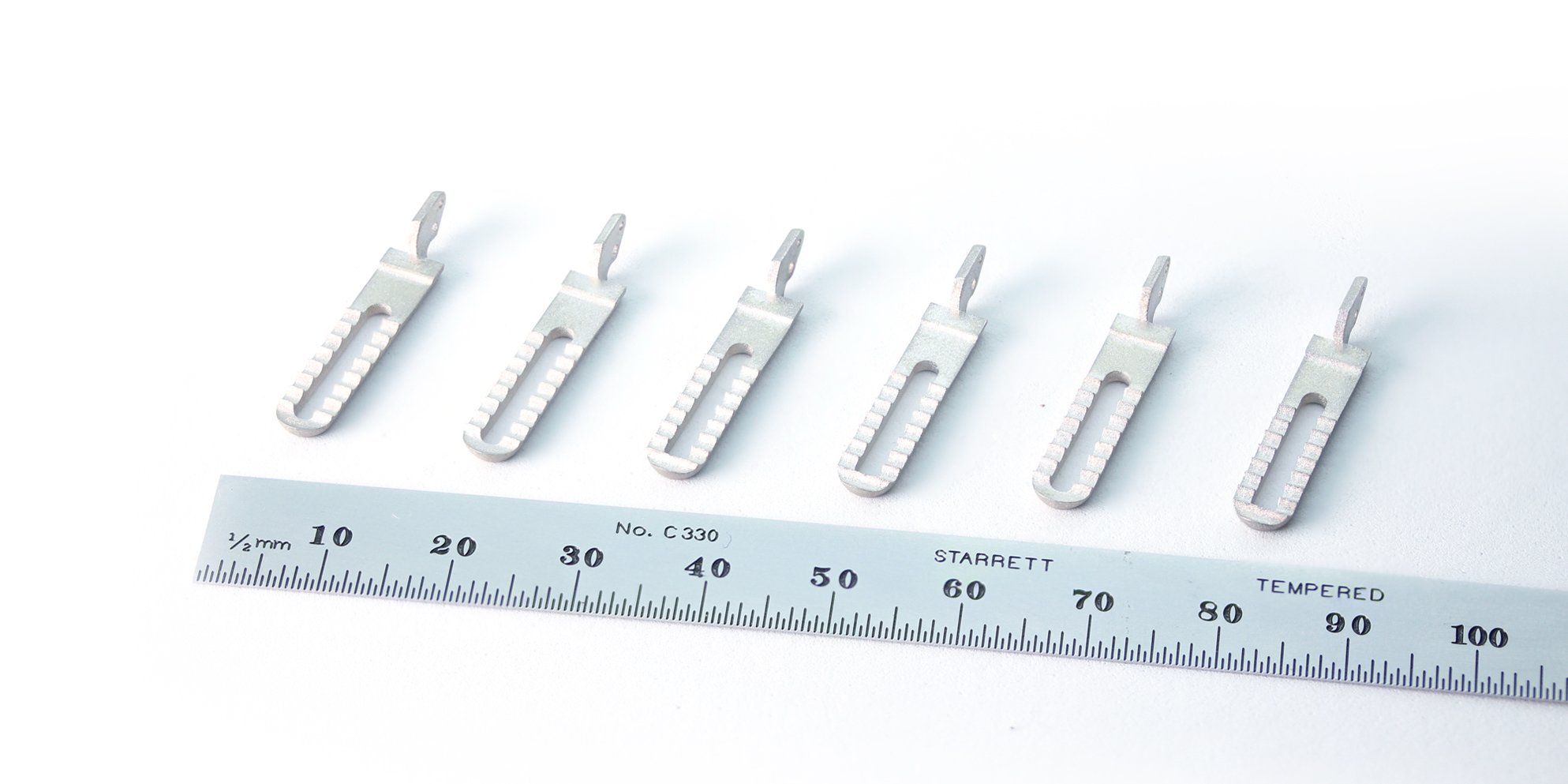 Engineering-grade materials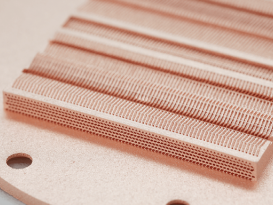 Pure copper
Drive thermal and electrical performance with small, intricate, 3D printed structures in pure copper.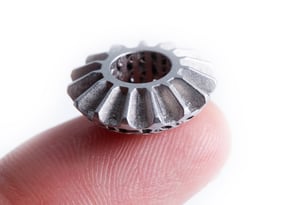 Stainless steels
Develop advanced mechanical products with high-strength, corrosion resistant components printed in familiar stainless steel alloys like 17-4PH, 316, and others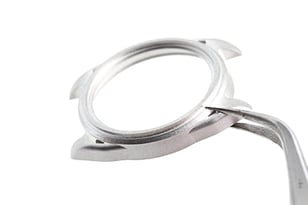 ...and more
A wide portfolio of MIM materials under development, including cobalt alloy, titanium, nickel superalloys, tool steels, alumina, and many other metals.
We're easy to work with...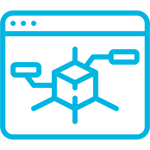 Send us a CAD file
(STEP, Parasolid, or native CAD formats)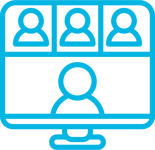 Review requirements
with our customer engineering team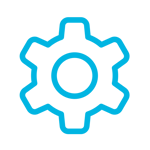 We print, sinter, and inspect
parts in-house at Holo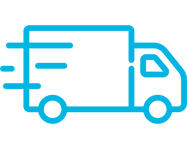 Order ships out
in 2 weeks or less, ready to use when it arrives
Ready for a quote?
We're here to make your complex metal component sourcing headaches a thing of the past.
Stay connected with Holo by signing up for our newsletter!